Main content starts here, tab to start navigating
Menus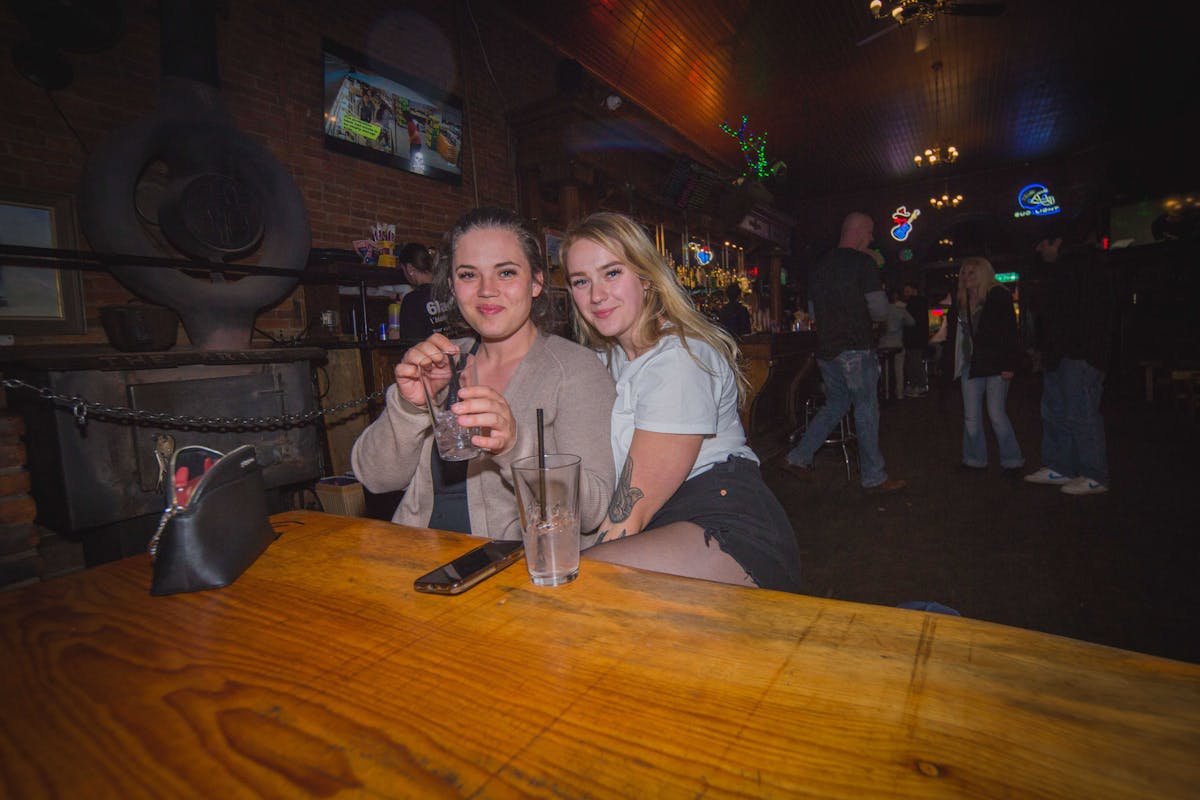 Food
Appetizers
Nachos

Fresh corn tortilla chips topped with melted cheese, tomatoes & onion with jalapenos on the side. Served with sour cream & salsa

Choice of toppings

Brisket

Seasoned beef, seasoned chicken or black bean & avocado

Wings

Choice of naked, chili garlic, or extreme (the heat you expect from a hot wing!)

Fries

Rosemary seasoned shoestring fries

Small

Large

Sliders

3 mouth-watering mini cheeseburgers. Choice of cheddar, swiss, pepper jack or provolone

$10.49

Try them deluxe style $1

Onion Rings

Crispy beer-battered rings with just enough batter. Delicious!

$8.99

Mozzarella Sticks

Crispy outside, gooey inside. Served with tangy marinara for dipping

$8.99

Shrimp

Tasty battered shrimp that you won't be able to resist!

$12.99

Hummus Platter

Delicious traditional hummus served with carrots, celery, sliced cucumber & cherry tomatoes

$11.99

Chicken Quesadillas

3 flour tortillas filled with spicy grilled chicken, cheese, diced tomato & red onion. Served with salsa & sour cream on the side

$13.49

Brisket Quesadillas

3 tortillas filled with beef brisket, pepperjack cheese, grilled onion, & Secret Valley Farms candied jalapenos. Served with Salsa & Sour Cream.

$15.49
Burgers
Served with choice of fresh Yukon Gold potato chips or substitute for rosemary shoestring fries 1, onion rings, green salad or soup cup $1.50 | Substitutions: Impossible Burger 3 (V/GF), grilled chicken breast, black bean patty $0.50 (V/GF), gluten-free bun $0.75 or ciabatta bun
Fire Burger

Grilled Anaheim green chile, fried jalapeno, applewood smoked bacon, Tillamook pepper jack cheese & Sriracha cream cheese

$16.99

Bacon Cheddar Burger

Applewood smoked bacon topped with melted cheddar cheese

$16.99

Brick Burger

Jalapeno, provolone, applewood smoked bacon & homemade guacamole

Add a fried egg $0.75

Hunter & Holden Cheddar and Onion Burger

Hunter & Holden Cheddar cheese spread and onion rings

$16.99

Cheese Burger

Melted cheddar cheese, lettuce, tomato, onion & pickle Add Bacon $3

$13.99

Blue Onion Burger

Grilled onions and melted blue cheese crumbles, lettuce, tomato, onion, & pickle

$16.99

Cicely Chicken Sandwich

Grilled chicken, Hunter & Holden Jalapeno cheese spread, avocado, lettuce, & tomato Add Bacon $3

$16.99
Salads & Soups
Dressings: house-made ranch, blue cheese, honey mustard, balsamic vinaigrette, oil & vinegar, caesar, chipotle ranch, 1000 island
Southwest Salad

Fresh lettuce mix, shredded cheese, tomato, red onion, black beans, & corn topped with grilled chicken. Served with garlic bread and chipotle ranch dressing on the side

$17.99

Buffalo Chicken Salad

Fresh lettuce mix topped with spicy breaded buffalo chicken, avocado, cherry tomatoes, red onion & blue cheese crumbles. Served with garlic bread and your choice of dressing

$17.99

Roslyn Salad

Fresh lettuce mix topped with grilled chicken, dried cherries, candied walnuts, diced apples & blue cheese crumbles. Served with garlic bread & your choice of dressing

$17.99

Dinner Salad

Fresh lettuce mix topped with carrots, cherry tomatoes, red onion & cucumber. (Caesar salad also available)

Small

Large

Add grilled chicken

Homemade Pozole

Homemade Mexican soup made with a rich, seasoned broth, hominy & pork shoulder topped with cilantro & diced onion. Tortilla chips & lime on the side

Cup $6.99

Bowl $8.99

Soup of The Day

Cup $6.99

Bowl $8.99

Homemade Chili

Optional to add cheese and/or onion

Cup $6.99

Bowl $8.99
Sandwiches
Served with choice of fresh Yukon Gold potato chips or substitute for rosemary shoestring fries $1, onion rings, green salad or soup cup $1.50
Cuban

Toasted Cuban roll stacked with thinly sliced ham, seasoned pulled pork, swiss cheese & pickles with a homemade mustard spread

$14.99

Chicken Bacon Ranch

Stacked with our crispy chicken, applewood smoked bacon, lettuce, tomato & onion then drizzled with homemade ranch served on a toasted hoagie

$14.99

French Dip

Hot, thinly sliced New York Strip stacked high on a french roll with a side of au jus

$16.99

Swiss cheese $1

Grilled onions $0.50

Grilled mushrooms $0.50

Verde style $1.50

Reuben

We do this Brick style... Thinly sliced corned beef stacked high & topped with sauerkraut, swiss cheese & drizzled with our secret sauce on grilled rye

$16.99

Smoked Brisket Sandwich

Stacked with our pulled beef brisket, fried jalapeno, sharp white cheddar cheese, drizzled with barbeque sauce & served on a burger bun

$16.99

Turkey Bacon Avocado

Roasted turkey, smoked Applewood bacon, sliced avocado & swiss cheese on grilled sourdough

$15.99
Baskets
Beer Battered Cod

Our delicious beer-battered cod served with rosemary shoestring fries & house coleslaw

$15.99

Jumbo Chicken Strips

Crispy chicken strips served with rosemary shoestring fries & house coleslaw. For an extra kick try them tossed in Franks hot sauce

$14.99
Smaller Appetites
Served with choice of fries, apple slices, Yukon Gold potato chips, onion rings .50 or green salad $0.50
2 Mini Cheeseburgers

We keep it simple with just meat & cheese

$9.99

Try them deluxe style $1

1/2 Grilled Cheese

The basics we all love Add Ham $2

$6.99

2 Chicken Strips

Crispy & delicious!

$7.99

Beer Battered Cod

Wild Alaskan beer battered cod

$8.99
Vegetarian/Vegan Bites
Burgers & sandwiches served with choice of fresh Yukon Gold potato chips or substitute for rosemary shoestring fries 1, onion rings, green salad or soup cup $1.50 | Additional options include vegan cheese $1.50, cheddar, swiss, pepper jack or provolone $1, ciabatta bun, gluten-free bun $0.75
Impossible Burger

This delicious burger is purely plant-based & vegan but tastes just like a burger! Topped with fresh lettuce, tomato, red onion & pickles

$14.49

Black Bean Burger

Our tasty chipotle black bean patty topped with fresh lettuce, tomato, red onion & pickles

$12.99

Grilled Avocado Cheese Sandwich

Fresh avocado & cheddar cheese served on toasted 9-grain bread

$11.99

Avocado & Black Bean Quesadillas

3 flour tortillas filled with black beans, cheese, fresh avocado, diced tomato & red onion. Served with salsa & sour cream on the side

$13.49

Avocado Nachos

Fresh corn tortilla chips topped with melted cheese, fresh avocado, black beans, tomatoes & onion with jalapenos on the side. Served with sour cream & salsa

$15.99

Substitute vegan cheese $1.50

Crumbled impossible burger $3

Vegetarian Buffalo Salad

Fresh lettuce mix topped with spicy black bean crumbles, avocado, cherry tomatoes & red onion

$15.99
Drink
Cocktails
SUMMER CRUSH

Pinnacle Whipped Vodka, OJ, & Gingerale

INTO THE BLUE

Malibu Coconut Rum, Blue Curacao, & pineapple juice topped with Prosecco

COCONUT MARGARITA

1800 Coconut Tequila, Cointreau, fresh lime juice, & agave simple syrup

BRICK OLD FASHIONED

Bulleit Bourbon, Rhubarb bitters, simple syrup, & a bordeaux cherry

TOM COLLINS

Elk Rider Heritage Gin, simple syrup, & fresh lemon juice topped with soda

JUST PEACHY

Moscato, fresh sour mix, & peach puree

SCOTTY SPECIAL

PBR Tall boy & a shot of Jim Beam

WHITE CLAW TRASH CAN

White Claw & Titos topped with fresh sour mix & soda. You pick your trash. Mango, Raspberry, Black Cherry, or Lime.
Draft Brews
Ask about our rotating seasonal taps
Bootjack IPA ABV

6.5%, IBU 64 Icicle Brewery, Leavenworth

Bodhizafa IPA

ABV 6.9%, IBU 80 Georgetown, Seattle

Brookside Pale Lager

ABV 5.2%, IBU 22 Roslyn Brewery, Roslyn

Roslyn Dark Lager

ABV 4.8%, IBU 31 Roslyn Brewery, Roslyn

Dirty Face Amber

ABV 5%, IBU 38 Icicle Brewery, Leavenworth

High 5 Hefe

ABV 6%, IBU 8 Iron Horse, Ellensburg

Crosscut Pilsner

ABV 5.0%, IBU 28 Icicle Brewery, Leavenworth

Mannys

ABV 5.4%, IBU 38 Georgetown, Seattle

Hard Cider

Ask about our seasonal on tap

Coors Light

4.2%

Johnny Utah Pale Ale Draft
Bottles & Cans
Angry Orchard

Hard cider

gluten free

Blue Moon

Guinness

16oz can

Irish Death

Dark smooth ale 12oz can

Nitro Milk Stout

Left Hand Brewing Co. 13.65oz can

Shock Top Orange

Tieton Cider

Ask about the available flavor

Stella Artois

San Juan Hard Seltzer

Ask about available flavors 12oz can

gluten free

White Claw Hard Seltzer

Ask about available flavors 12oz can

gluten free

Corona

Modelo Especial

Negra Modelo

Pacifico

Bud Light

Budweiser

Coors Light

Miller Light

Michelob Ultra

PBR

16oz can

Rainier

16oz can

Becks

N/A beer

Goslings

N/A ginger beer
Wines
Chardonnay

Pinot Grigio

Riesling

Prosecco

Cabernet

Merlot

Red Blend
Beverages
Coke

Diet Coke

Sprite

Rootbeer

Iced Tea

Lemonade

Strawberry Lemonade

Coffee

Hot Cocoa

Hot Cider

Hot Tea

Apple Juice

Pineapple Juice

Tomato Juice

Perrier

Milk

Grapefruit Juice

Orange Juice

Cranberry Juice